Creative Writing Course for Children
Duration: 1 hour – 60 minutes.
The course shall be interactive and shall adapt to children's reactions, their passions and propensities.
Recommended age – 6-9 years group, 10+ group
The course is addressed to children with a propensity for creating stories, for writing, children with vivid imagination and proclivity for the humanist area. Beyond these aptitudes, the creative writing course opens in children an appetite for communication, develops their imagination and helps them to relate more easily, and also to approach school homework with more courage and openness.
Writing is one of the most beautiful methods of expression, because it allows us to put thoughts and feelings in order, to align them so that we could set down on paper feelings, desires, beliefs that we don't have otherwise the courage, strength or science to utter.
Writing can be also a therapy, because it releases emotions and deep feelings and helps us become aware of them and then heal them.
In the creative writing course for children, we do not aim at forming future novelists or poets. We first of all wish to nurture a passion for reading and stories in the little ones. To allow them to express creativity, to recognize and identify emotions and learn new words, which then to use in surprising ways. To unleash imagination and step out of the patterns they learned in school, in order to transform writing into joy and a form of relaxation.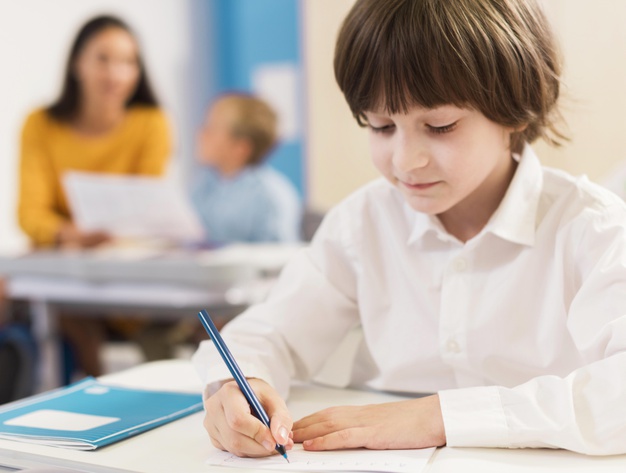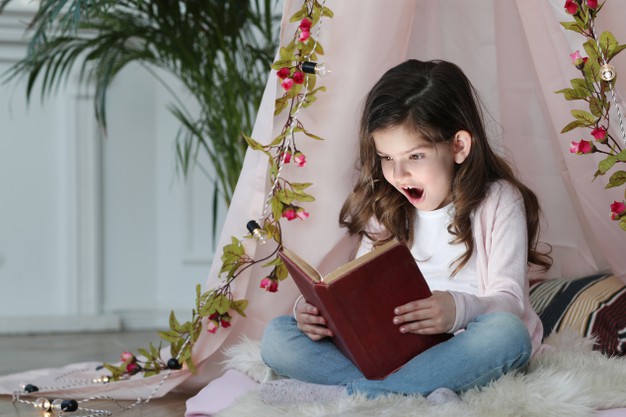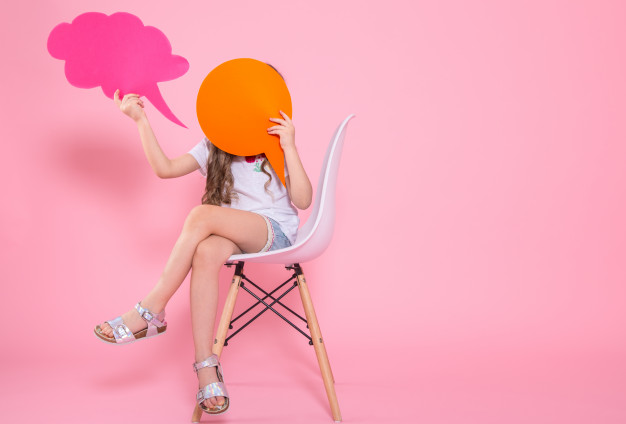 Because we wish to befriend children and reading, we challenge children to talk about their favorite books, the character they admire, about what impressed them and what they did not like in a book they read recently. We set out games and challenges on book themes, we offer them the possibility to take turns being reader and active listener, in order to practice listening abilities and patience.
Creativity and imagination
Each child is born with an extremely rich imagination that is gradually reduced, particularly in school, and individual essence is lost in the attempt to fit the norms. In the creative writing course, we challenge children to let ideas loose, no matter how crazy they are.
What would you do if one morning you woke up with a mermaid tale instead of legs? What if you were a weird inventor and you could create a new vegetable, what name would it have, what taste, what color, what shape? You receive an enchanted sweater for your birthday; what do you do with it?
Through such challenges, children learn again, through play, to use all imagination resorts and to think outside the box.
One of the most valuable tools a writer has, are emotions. In this class, children learn to identify emotions, name them, recollect the moments when they felt them and how they experienced them. We gradually transform emotions into fairytale characters, we befriend them and made them work in our favor. We find out there is no such thing as good or bad emotions, and sadness, anger and fear can help us and become trustworthy friends.
Children learn best through play, and in the creative writing course we have plenty of playing. Story cubes, words tig, image cards, finish the sentence, find the words, cut the useless word are only few of the games that will challenge kids to learn new words and develop imagination and thinking and give free scope to creativity.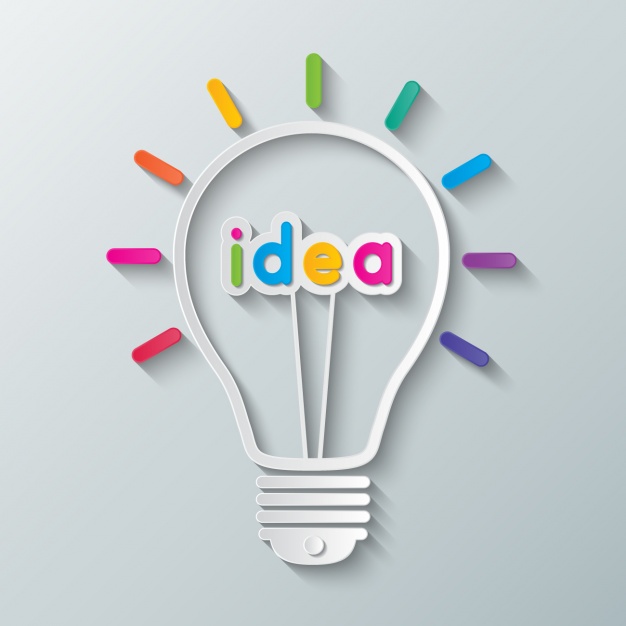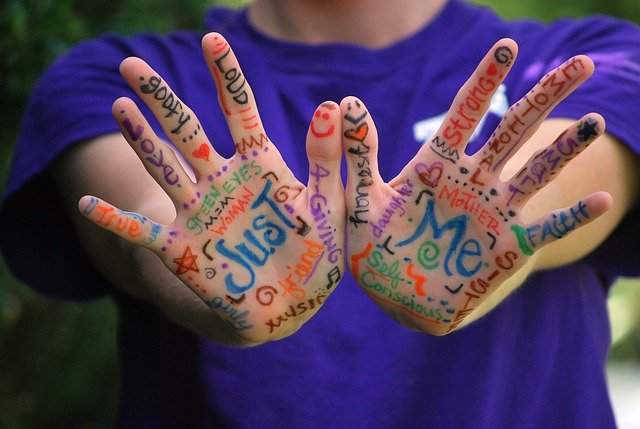 What do we learn in the creative writing course for kids?
In addition to the love for reading, identifying emotions, exploring imagination and creativity and games of all sorts, in the creative writing course we learn, evidently, to… write.
♥ FOR WHOM WE WRITE?
♥ WHAT'S A STORY? WHAT IS FORMED OF?
♥ STORY CHARACTERS - HOW TO BUILD THEM
♥ HOW TO CREATE A STORY SETTING
♥ THE PARTS OF A STORY
♥ NARRATIVE
♥ HOW TO CREATE ACTION
♥ TYPES OF STORIES
♥ ADVENTURE STORY, DETECTIVE STORY, FUNNY STORIES
♥ HISTORICAL STORY, SCARY STORY, FANTASTIC STORY
Practice makes the writer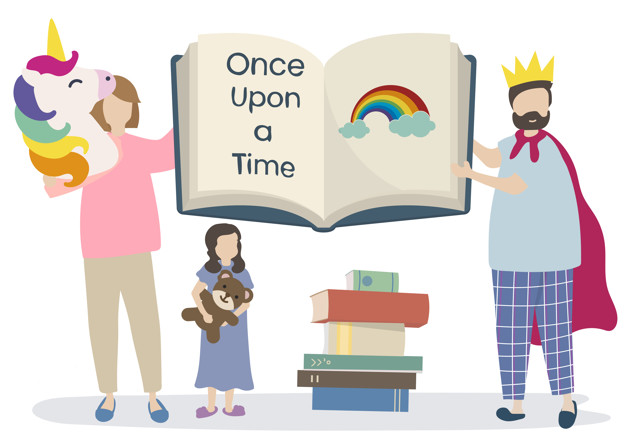 For each class, children shall orally create, whether individually or in pairs/group, short stories, story fragments, dialogues, narrative parts, depending on the topic of that particular class.
After each class, every kid shall put on the super-writer cape and shall create a short story, based on the given topic. All stories shall be then debated and receive little improvements from the trainer or colleagues, and then shall be returned to the author. The most successful stories shall be included in a story blog (idea to be discussed).
Structure of the creative writing course

Module 1 – Introduction to creative writing
Definitions, genres, what we need.
Everything is a story. Storytelling ideas.
Where inspiration comes from and what to do when it deserts us?
Language and its importance.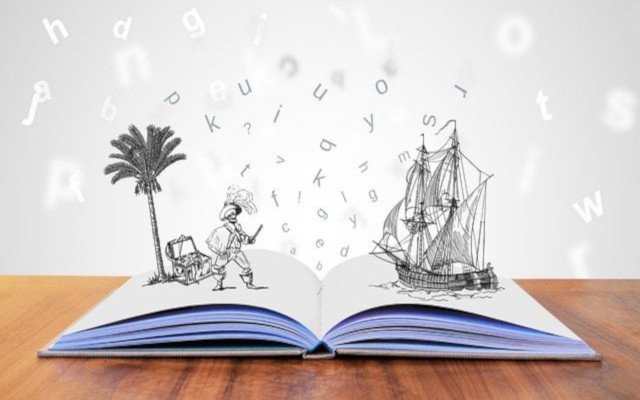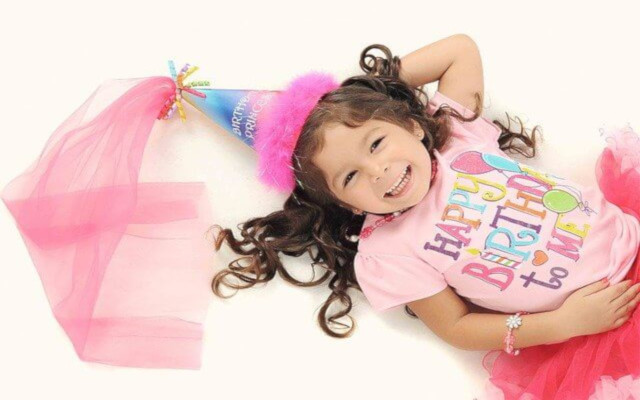 Module 2 – Narrative structure
How to build characters?
How to create the setting? Action-specific language.
Narrative structure – setting, plot, rising action and their specific language.
Narrative structure – the ending. How to make everything seem more plausible?
How to say what you have to say and how creativity helps you – Game – replace the boring words.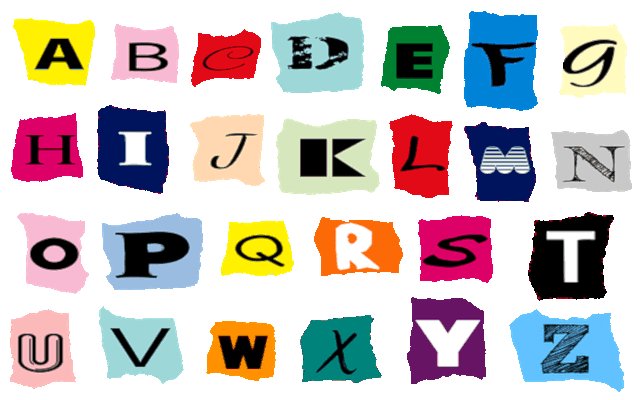 Module 3 – Types of stories
Types of stories – adventure stories, detective stories, scary stories, funny stories, fantastic stories, love stories, historical stories, action stories and their specific language. The types of stories shall be approached in several sessions. In each session, children shall orally create a group story, using its specific language. In each class, children shall write down new words specific to each type of story in someone else's notebook.
Diary as story – make your own diary page and transform it into a story.
Stories about school – How to turn something "boring" into something exciting with creativity – make up your own story about school.

Module 4 – Create your own story /We create a story together
Each child chooses a type of story from those discussed and, following the steps he/she learned, he/she creates his/her own story/we create together a story, a little story book, with characters and events imagined entirely by children.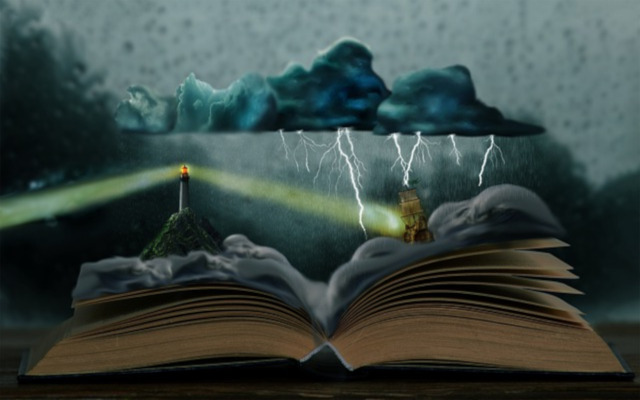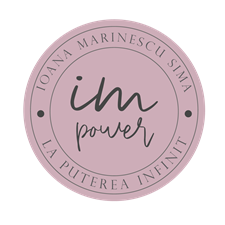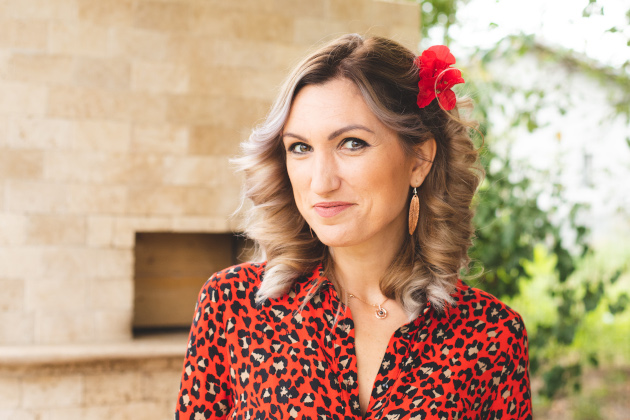 P.S. The course shall be adjusted along the way, depending on the dynamic and participant's needs.
I am Ioana, mother of an 11-year-old girl, communication specialist, content creator and blogger. For over 5 years I have been picking up my emotions and feelings on my blog www.pisicapesarma.ro, which in the meanwhile became www.ioanamarinescusima.ro. I am accredited personal development counselor and trainer. Since 2012 I have been working with children. I started with floral design workshops in schools and kindergartens and since 2018, I have been giving creativity, storytelling and emotion courses at the Comic Opera for Children.
I love working with kids, help them discover their potential, express emotions and develop creativity.
Invitation to participate
Vă invităm să participați la o lecție demonstrativă a cursului nostru